Virtual event video production with live streaming
The Junior Achievement of South Central Kentucky Business Hall of Fame has been a prominent event in Bowling Green, Kentucky since 1992. It was created to honor the lives and accomplishments of extraordinary South Central Kentuckians and as a fundraiser for Junior Achievement.  Hall of Fame laureates are nominated by members of the community and then selected by an independent committee.
Due to the COVID-19 pandemic, this year's event was planned as a virtual event that would air on WBKO CW and live stream on WBKO's Facebook page, Junior Achievement of South Central Kentucky's Facebook page, and on both websites, wbko.com and jaforkids.com.
Live stream video production
Sublime Media Group's video production team was tasked with producing a thirty minute television show for the Virtual Junior Achievement Business Hall of Fame. The event was hosted by Amy Bingham Decesare and Miles Wardlow.
The virtual event included the following video production services from Sublime Media Group:
• Event Logo Design 
• Television Show Graphics Package Design
• Business Hall of Fame Laureate career highlight mini-documentaries (x2)
• Laurette headshot photos
• Show segment video production with hosts
• Editing of the full thirty minute video production
• Video production of four commercials for sponsors
• Sponsored motion graphics crawl with congratulations messages from sponsors
• Video production of a commercial promoting the event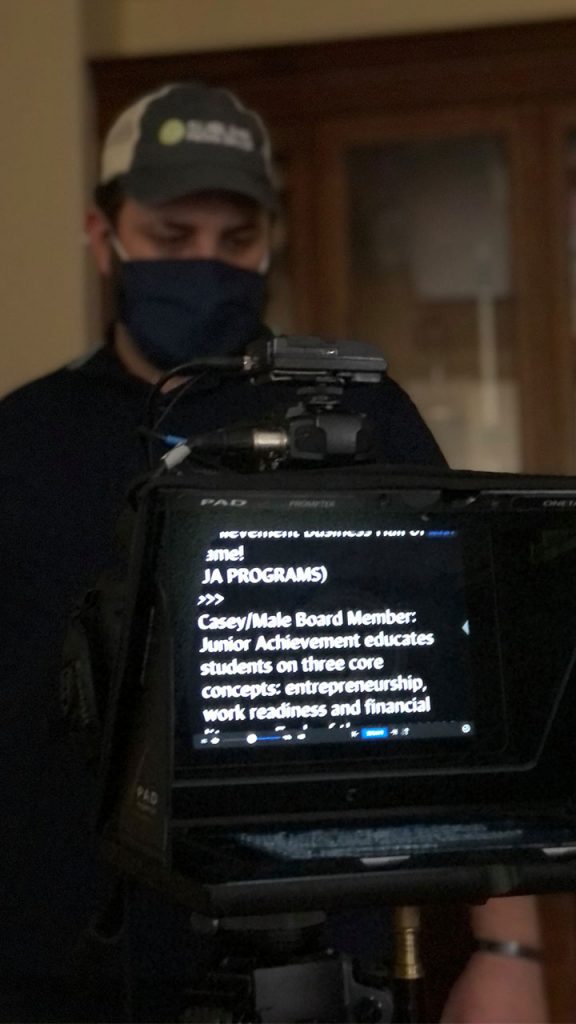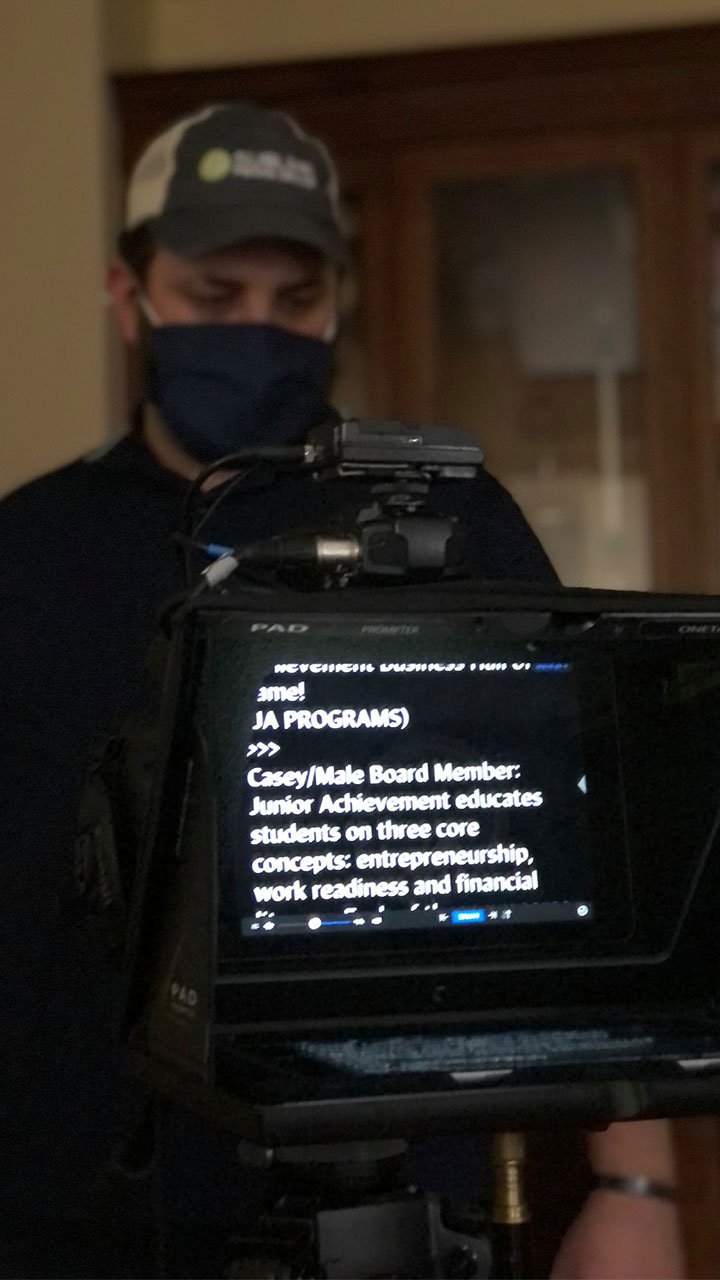 2021 Junior Achievement Business Hall of Fame Laurettes Connie Smith and John Kelly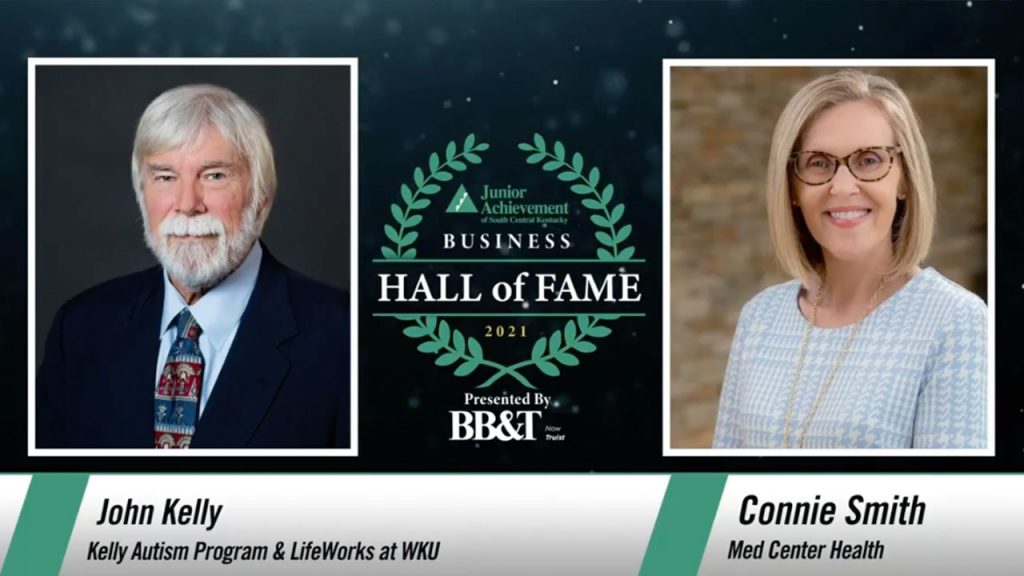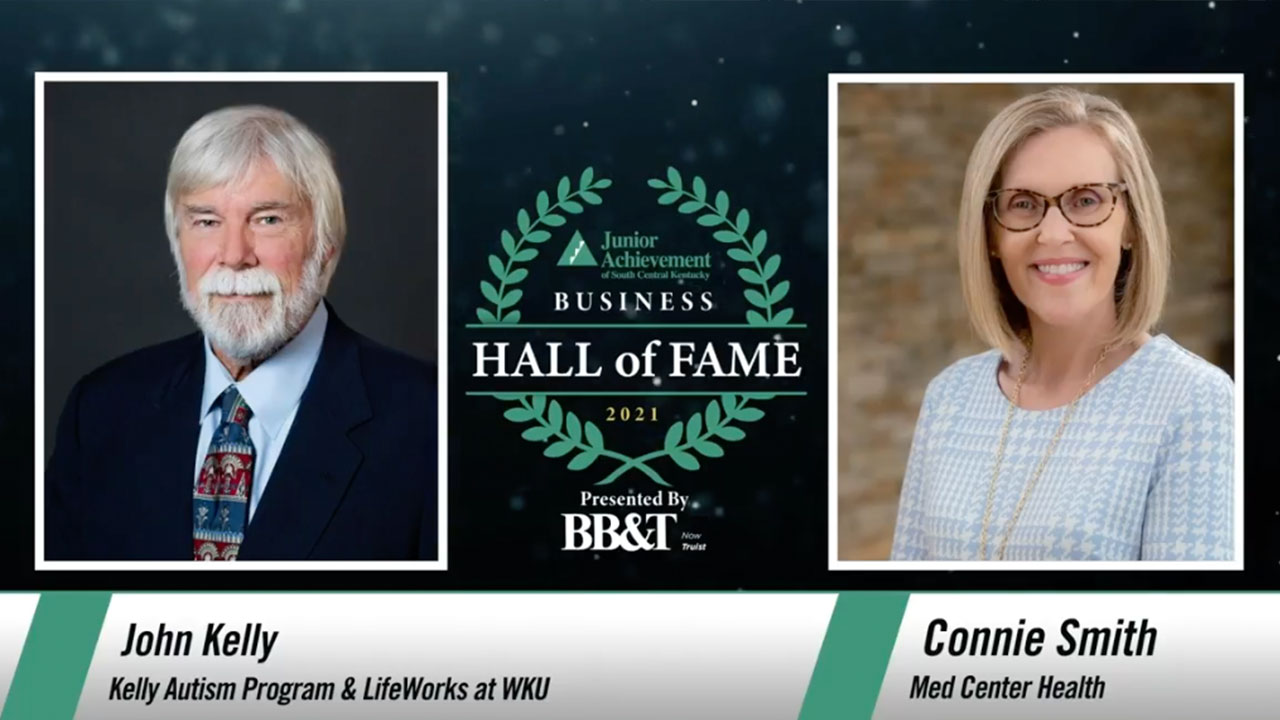 Congratulations to the 2021 Junior Achievement of South Central Kentucky's Business Hall of Fame Laureates: Mrs. Connie Smith and Mr. John Kelly. Sublime Media Group was honored to be a part of inducting them into the 2021 Business Hall of Fame for their philanthropic and economic contributions to South Central Kentucky, as well as their character which embodies Junior Achievement's mission to empower young people to succeed in a global economy.
2021 Laurettes
John Kelly – Kelly Autism Program & LifeWorks at WKU.
Connie Smith – President and CEO at Med Center Health, the region's largest healthcare provider.
Event sponsors:
Presenting: BB&T Now Truist
Gold: Chandler Real Estate, ELPO, Med Center Health
Silver: Cheri & Joe Natcher, Franklin Bank & Trust, German American Bank
Table: American Bank & Trust, State Farm Ginger Cleary, The Murphy Construction Group, M&L Electrical, BGMU, Save a Warrior, Stryker Logistics, US Bank, Rafferty's, Martin Management, The Simpson Group, SKYCTC, WKU Lifeworks & Clinical Education Complex, WKY Philanthropy and Alumni Engagement, Jim Johnson Nissan Hyundai, Physician Rehab Solution, SERVPRO and Bowling Green Football Club Golden Lions
Media Sponsor: WBKO
Digital Program Creator: Sarah Terry
Produced by Sublime Media Group
Watch the Business Hall of Fame Virtual Event