A full-service creative Marketing Agency
Video • Websites • Social Media • Photography • Digital Advertising
Elevate your brand with a comprehensive marketing strategy from Sublime Media Group. Our expert team combines research, creativity, and engaging content to connect with your audience and drive results. Whether you're looking to increase brand loyalty, boost sales, or drive traffic to your website, we're here to help.
Our talented graphic designers at Sublime Media Group specialize in creating logos, brochures, posters, business cards, social media graphics, and more. We're passionate about bringing your ideas to life and creating compelling visuals that help your brand stand out.
Located in Bowling Green, Kentucky, Sublime Media Group is a full-service creative marketing agency that's dedicated to helping businesses succeed. Our team is passionate about creating customized marketing plans that combine the latest and traditional advertising methods to help you reach your target audience and achieve your goals.
At Sublime Media Group, our video production team is dedicated to crafting stunning visuals that tell your brand's story. With top-of-the-line camera, lighting, and sound equipment, we deliver exceptional quality every time. We offer a range of services, including 4K video options, social media video formatting, drone aerial footage, and animation, to help you create the perfect video content for your business.
Sublime Media Group offers website design and hosting services to help businesses establish a strong online presence. Our team of experienced designers and developers works closely with clients to create custom websites that are tailored to their unique needs and goals. We use the latest web design trends and technologies to ensure that your website is visually stunning, user-friendly, and optimized for search engines. 
Our social media marketing services help businesses increase brand awareness, engage with customers, and drive sales. We offer comprehensive packages that include daily posts across all platforms, content creation, ad delivery, and reporting. Our team stays up-to-date with the latest social media trends and algorithms to maximize your reach and engagement.
Connect with us and stay up to date
On the latest marketing trends
Fruit of the Loom Iconic T-Shirt Sizzle Reel
The Fruit of the Loom® Iconic T-shirt has a lightweight fabric that is crafted with soft ring spun cotton that you won't be able to keep your hands off of. The classic fit and variety of colors will surely make this tee an ICON in your closet!
Sublime Media Group shot and edited this sizzle reel for Fruit of the Loom for 2022.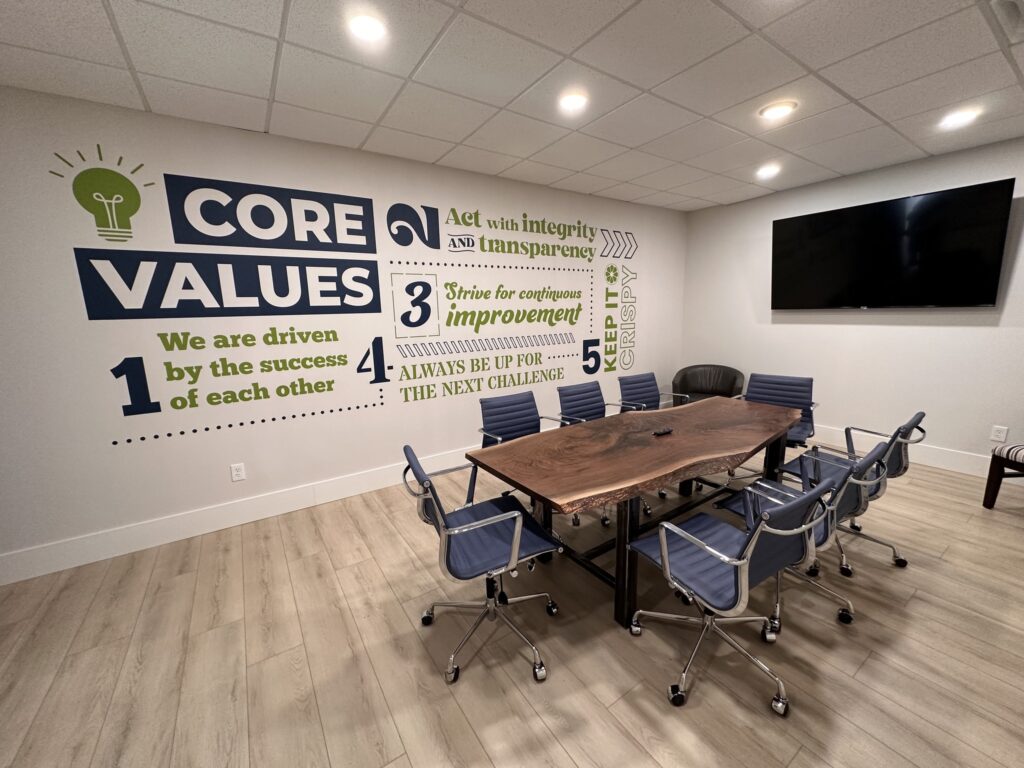 INSPIRING GROWTH THROUGH CREATIVITY
At Sublime Media Group we inspire growth through creativity by leveraging innovative and imaginative approaches to our work. Our team recognizes that creativity is a powerful tool for driving growth and success in the modern business. The creative landscape is constantly evolving. We embrace adaptability and experimentation as core principles, following the latest trends and technologies.
Our marketing formula includes:
Innovative Content Creation
Strategic Advertising 
Modern Website Design
(Branding, Lead Capturing and Analytics)
On the Lime is a podcast about marketing, media, and success in the digital age. Get info guaranteed to step up your marketing game as co-hosts Will and Kayla talk to media personalities, marketing professionals, and business owners every Tuesday. Created by Sublime Media Group.
Sublime Media Group's Content-Driven Marketing Approach
Sublime Media Group is a marketing agency located in Bowling Green, KY. Our content-driven marketing approach utilizes award-winning video production, graphic design and photography to engage audiences using digital and traditional advertising platforms. 
1. Content Creation
VIDEO PRODUCTION
Sublime Media Group has an internal award-winning video production team that will tell your brand's story with cinematic and engaging video content. If you are looking for one or multiple videos, our team will accommodate your needs on time and on budget. Sublime Media Group's video production services are second to none. 
PHOTOGRAPHY
Market your company with high quality photography from Sublime Media Group. Our photographers are experienced with headshot photography, product photography, and commercial photography. 
GRAPHIC DESIGN
Sublime Media Group's graphic designers specialize in graphic design for social media and digital advertising. Our team will help you build your brand and sell your products or services with eye-catching graphics. 
2. Digital and Social Advertising
SOCIAL MEDIA ADVERTISING
Sublime Media Group's social media account managers are skilled at delivering content to targeted audiences. We use analytics and market research to hone in on the best audience for your advertising. With monthly reporting, your business will stay up to date on how your advertising budget is being spent and the results you are getting.
YOUTUBE ADVERTISING
Video advertising on YouTube is a great way to connect to connect to your audience in a unique and memorable way. You can reach your audience on YouTube by topics, keywords, demographics.
GOOGLE ADS
Google Ads is an effective way to increase brand awareness, and it works much faster than SEO. A pay per click campaign could be just what you need to drive traffic to your website for conversions.
3. Website/Landing Page Design
RESPONSIVE WEBSITE DESIGN
If your website isn't fast loading and mobile friendly then you're losing business. It's that simple. Sublime Media Group builds custom websites that convert. Our web team is experienced in a wide variety of website design and creation. Sublime Media Group's websites are secure, stylish, fast loading, and mobile friendly.   
LANDING PAGES
A landing page is the perfect way to track ROI with your digital advertising campaign. Track form fill outs, calls, traffic, and retarget your digital ads with a landing page web design from Sublime Media Group. 
HOSTING
Sublime Media Group will host and maintain your website on one of our dedicated cloud servers. Sublime Media Group's web design team will update content on your website to allow you to make your business your full focus. 
For your next marketing project