When a global company asks you to tell their 100 year history, it is not a task that you take lightly. Our team poured our hearts into this video for Houchens Industries, Inc., and we are VERY excited to share their story with you!
Happy 100 Years, Houchens Industries!
This video was a 4 month endeavor for Sublime Media Group in Bowling Green, Kentucky. The SMG crew was tasked with creating an upbeat, timeline focused, historical video highlighting the most significant moments in the history of Houchens Industries.
Creating the script was one of the most challenging aspects of this project. We took a field trip to Glasgow, Kentucky to the Houchens Park. At the park, there is a museum honoring the life of Ervin G. Houchens. We copied a lot of photos, filmed b-roll at the first Houchens store (which is very cool and still there) and at a one room school that is located on the property. The early years of the script was based heavily around the content we collected at Houchens Park.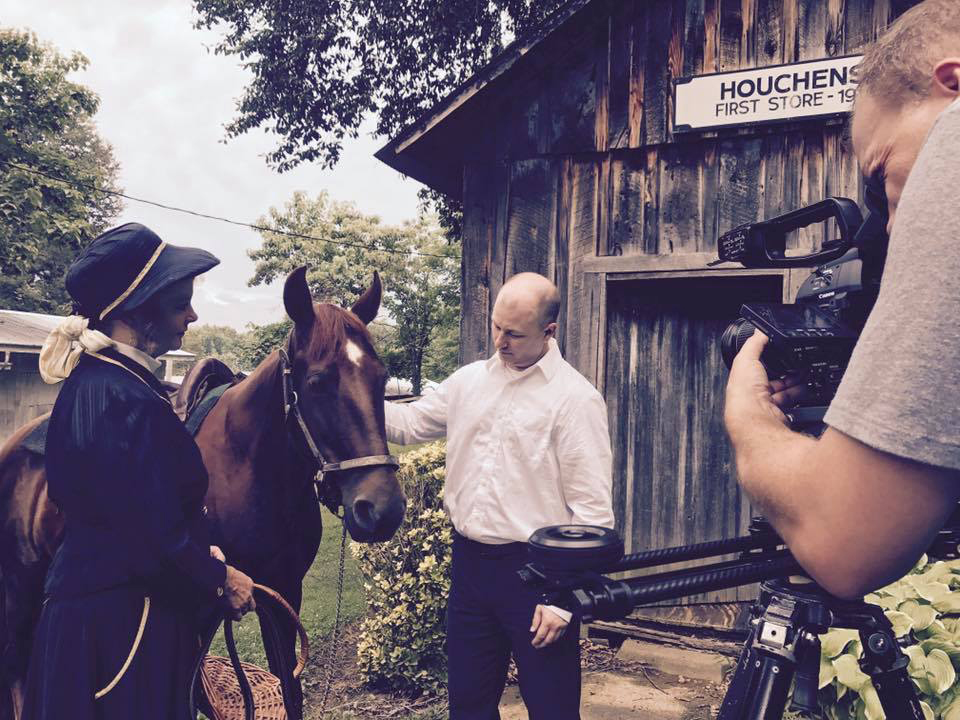 Houchens First Store Video Shoot
Chris Baker, a local actor and good friend of ours, had played Ervin G. Houchens in a separate video a year prior to this shoot. We also cast Chris to play Mr. Houchens for our video. This decision allowed us to use a couple of clips from the previous video that showcased the store and community.
Video editing, one decade at a time.
This edit was very extensive. It included a good mix of motion graphics, animation and historical stock footage. The biggest discovery for us was the free public domain treasures at pond5.com. These free clips cut down on the stock footage cost for this project. We didn't have to purchase a clip until the 1940's. Thank you, Pond5!
You will notice a bit of a pattern to this video. We started each decade with what was happening at that point in history. The goal was to set the scene for the time. Then each decade of U.S. historical information was followed with what was happening at Houchens Industries. This theme was prevalent throughout the video until the 2000's. That's when Houchens exploded with the acquisitions of new companies, becoming the global company that they are today.
Houchens 100 Year Celebration
After four months, the video was approved just in time for the Houchens 100 Year Celebration at Bowling Green Ball Park. The home of the Hot Rods hosted the amazing celebration on Friday, September 8th. Sublime Media Group covered the event. The event video will be available online over the next couple of months. It was a great feeling to see the video we worked so hard on play at the event.
Houchens 100 Year History Video Produced by Sublime Media Group