Gilkey Window Company Video Campaign
Video Marketing needs to be part of your marketing strategy. Video makes up 60 percent of all web traffic. That number is expected to grow to 80 percent by 2019. People want video and marketers know this. Most successful brands have a long term video marketing plan in place. Competing with billions of video online can make it extremely difficult to stand out.
Gilkey Window Company's new video campaign takes a fun approach to getting noticed.
Working with child actors for video marketing
Creative Dimensions is a Cincinnati, Ohio based agency that hired Sublime Media Group to produce 3 commercial for Gilkey Window Company. When their team contacted us for this project, they wanted to make sure that working with children wouldn't be a problem. Children add a unique and challenging element to any video production.
Our game plan was to run two cameras on every scene. While the main camera was recording wide shots, a secondary camera would capture closeup reaction shots. We knew there would possibly be continuity issues with multiple kids. We were right. This decision ultimately saved us a lot of time on set and a lot of headache with the edit.
Forget your lines with a field prompter
Gilkey Window Company CEO, Mike Gilkey, is a pro when it comes to being in commercials. We knew he would have no problem remembering his lines. That being said, we wanted to make sure he was as comfortable as possible.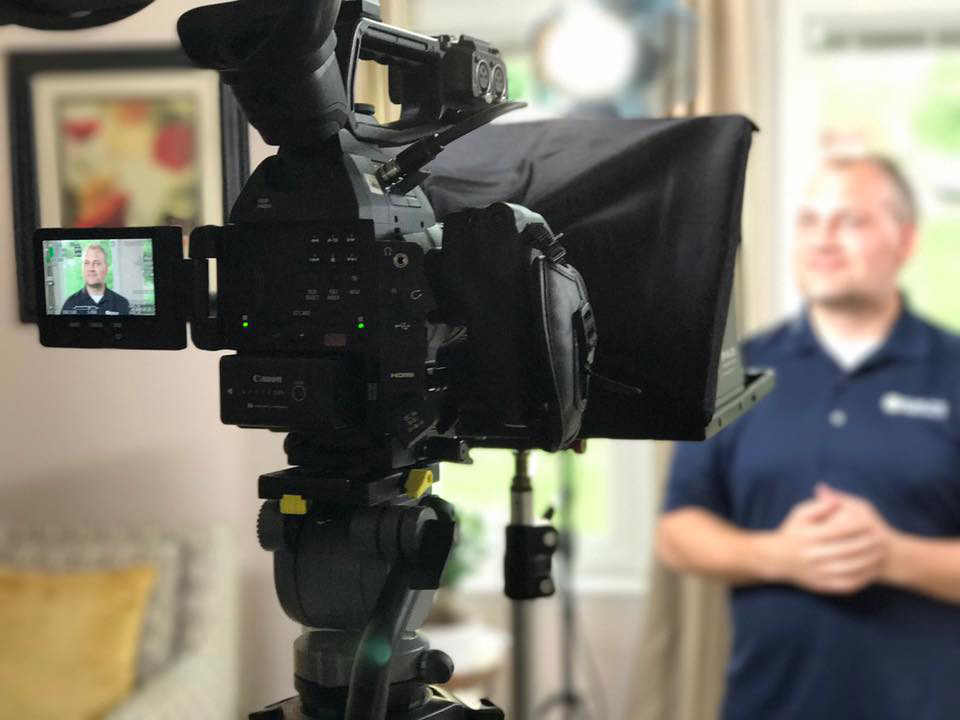 SMG Managing Director, Jon Doss, setting the shot with our field prompter.
Mike looked very relaxed and natural on camera. He commented after the shoot that it was great to have the field prompter on set.
Creative Dimensions commissioned this amazing Lego window for the production.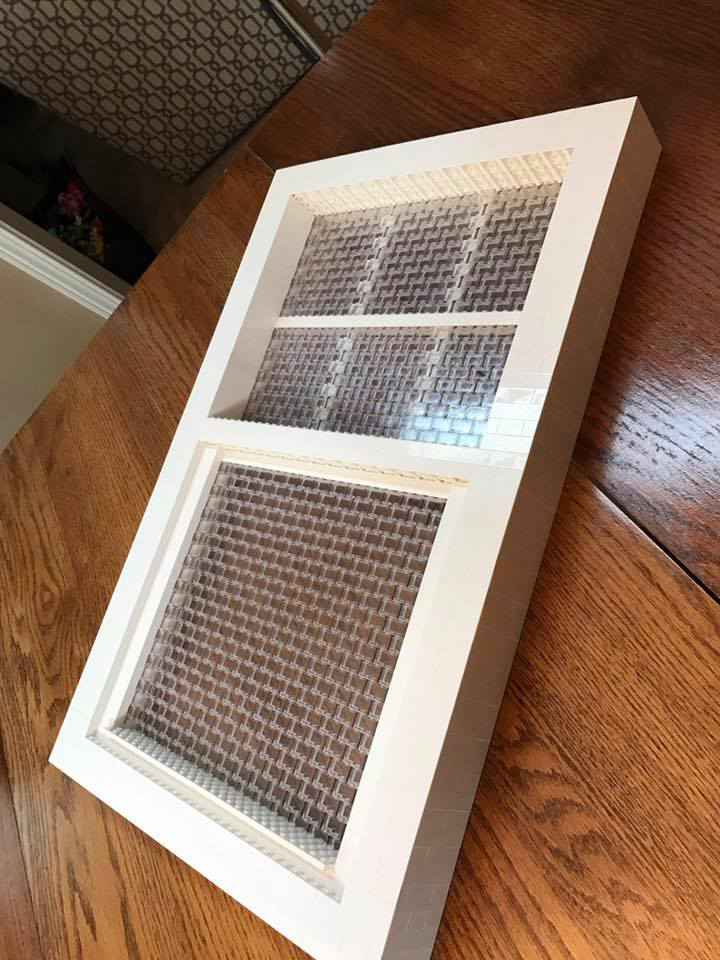 Lego window commissioned by Creative Dimensions
We were blown away by how good it looked. Great props like this, can take a finished project from good to great. The time, detail and expense for the window was well worth it in the end.
Enjoy this commercial for the new Gilkey Window Company campaign, co-produced by Sublime Media Group and Creative Dimensions.