5 Top Marketing Trends for 2023
Marketers are going into 2023 will all pistons firing. With a more niche digital landscape and highly-tailored user experiences, you'll need a thoughtful marketing strategy at every stage of the buyer journey. Stay on top of the latest trends in marketing by incorporating these five top marketing trends of 2023.
Video-First Marketing Strategies
2023 will of course see a continuation of increased video usage across marketing efforts, especially as social media like TikTok and Instagram Reels become more and more vital to your overall marketing strategy, but Video-First Marketing (or VFM) takes video marketing to a whole new level.
As Forbes explains, "Video-first marketing, or VFM, is creating and distributing content tailored for each stage of the buyer journey." It deep dives into understanding how videos can align with every stage of a buyer and creates relevant video content to keep them interested (mention.com). This might look like making branded videos about your products to create awareness. You can then nurture potential buyers down the funnel by using videos that explain specific product features on landing pages. Those videos can then be used to answer current customer questions or also be featured throughout your website.

Do you need tips for great video content? Here's our #1 piece of advice: Make sure your video looks (and performs) great on mobile devices – shoot vertical and design for sound-off viewing. More than 75% of all video is viewed on mobile and of that amount, 92% is shared with other users.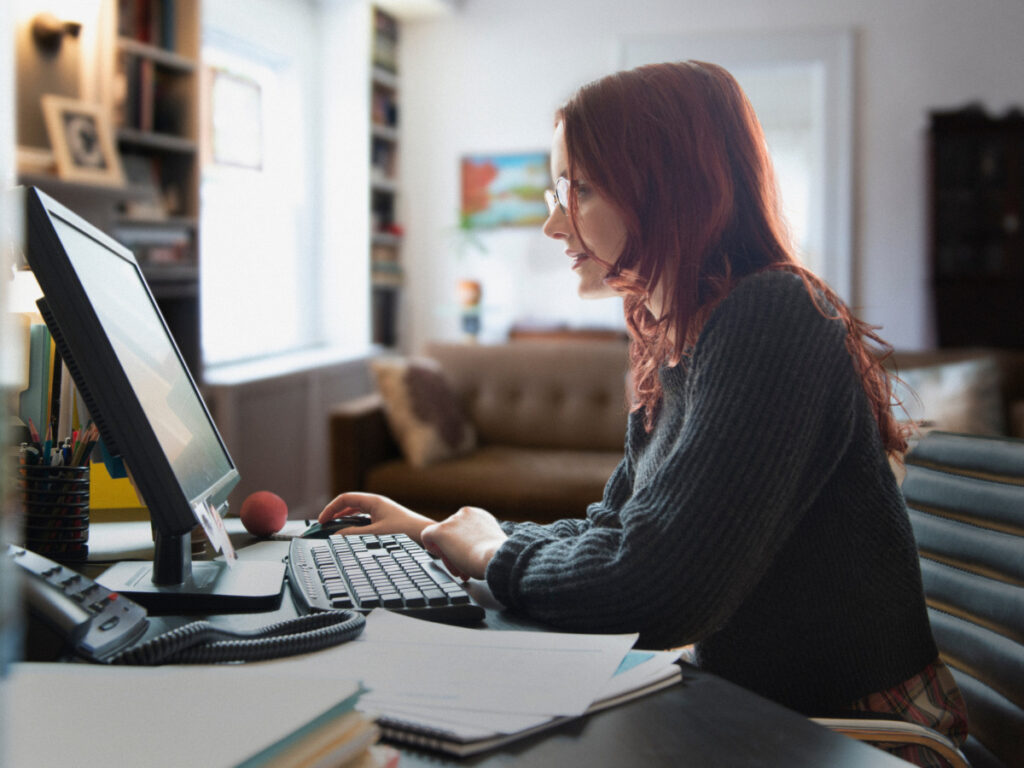 Empathetic Content Marketing
Since the pandemic, we marketers have had to become increasingly sensitive to our customer's needs. In 2023, content strategies will be highly-tailored to a customer's place not only in the buyer's journey but also in their day-to-day lives.
It is critical to get your team thinking about the daily needs and challenges of your audience:
What motivates them to take action?

What challenges are they facing?

What obstacles must they overcome to utilize your product or service?
If you don't have written user personas for your customers or clients, make it a priority right away. Hubspot, Xtensio, Adobe, and Figma have easy-to-use templates to walk you through the process of building a buyer persona. Once you've identified who you're marketing to and their challenges, you can better tailor your content to meet their needs and resonate at the right time.
Gathering Zero-Party Data
You may be wondering, "what is zero-party data?" If you've ever completed an online quiz, given your contact information for a contest, taken a survey, or given out any other personal information voluntarily, you've given out "zero-party data." 
Users (and lawmakers) are caring more and more about data privacy and usage, so in 2023 we'll see a shift toward brands collecting data from users themselves rather than relying on first-party data (data from website pixel tracking, social media, and apps) to cater to audiences. 
Collecting leads through Lead Ads on Facebook or Google, creating a quiz on your website, or offering an email sign-up to stay notified about your new stock are all great ways to start collecting zero-party data and get a better understanding of how your customers want to engage with your brand. Once you have that data, you can use it to inform your marketing strategies and personalize your campaigns using audience segmentation (just be sure to let customers know that's how you'll use their data when you collect it).

Zero-party data gives an intimate representation of your customer's preferences and relationship with your brand. By knowing your audiences' motivations and intentions, you can create personalized experiences. As a bonus, being transparent about how you'll use that data in marketing shows users that they can trust you!
Greater Focus on Customer Experience
You can probably see a theme emerging for 2023 – putting the customer experience (CX) above all else. And we aren't just talking about the first-time customer experience. Returning customers are your most valuable assets; on average, they spend 67% more money than first-time customers. Do you have a marketing pipeline to keep current customers engaged? How are you rewarding their loyalty?
If you haven't played "secret shopper" lately, this is a great time to do so. Take on the role of a first-time customer to gain a deeper understanding of your strengths and find any pain points in your process. Remember, the customer experience extends to any place a customer interacts with your brand, from your website to your storefront to interactions with your employees. An enjoyable CX creates as little friction as possible and removes any barriers your users may face at any point in the buyer journey.
User-Generated Content
"User-generated content" has been a buzzword in the social media marketing sphere for a while, but in 2023 marketers will fully integrate this type of content into their core marketing strategies. Think of user-generated content as the new word-of-mouth marketing. 
A great user-created product review or unboxing video is a high-value, low-cost way to spread the word about your products. In fact, 92% of those surveyed in a recent Nielsen study said they trust user-generated content and earned media (such as recommendations from friends and family) over brand-generated content.
Soliciting UGC doesn't have to be tricky. Ask for feedback from your followers directly on your website or social media. Host a hashtag contest on Instagram. Place thoughtful calls-to-action in your storefront (mirror decals in dressing rooms, review cards at the register, etc.). If you provide your customers with a great experience, they'll be happy to create this sort of content. You can then share the content in your own marketing efforts – just be sure to get permission and credit the original source!
In order to have a successful UGC strategy, you'll need to have a plan to find the content, too! As a Sprout Social Agency partner, we've found a lot of value in their Smart Inbox to track brand-related hashtags, keywords/phrases, reviews, and direct messages across digital channels. Mention.com is another great resource to track where users are talking about your brand online.
Need Help Getting Ready for 2023?
With 2022 quickly winding down, you may wonder how you're going to incorporate all of these strategies into your workflow and find time for all the other tasks on your to-do list. That's where Sublime Media Group can come in! Our full-service creative agency is here to partner with you on digital marketing, social media, video production, and so much more. Let's get creative together in 2023!