WKU Basketball – Video Production in Bowling Green, KY
Diddle Arena was rockin' at every home game in 2018. With the return of many similar faces (including Charles Bassey) the WKU Athletics staff wanted an intro video that would get everyone on their feet at the start of every game.
The Rick's Rowdies student group was invited to be a part of the shoot this year. Having students in the video made the set a lot of fun. The team got more into the shoot and we captured some excellent footage.
This year we also incorporated the use of Quasar Science bulbs. These easy to power lights made for excellent set accent lights.
We hope you enjoy the 2019/2020 WKU Basketball Intro video. The Sublime Media Group video production team was very proud of the finished product. It will be a lot of fun to see this play at Diddle Arena and Bridgestone Arena this season.
Enjoy a photo of Jared Savage being interviewed during our shoot.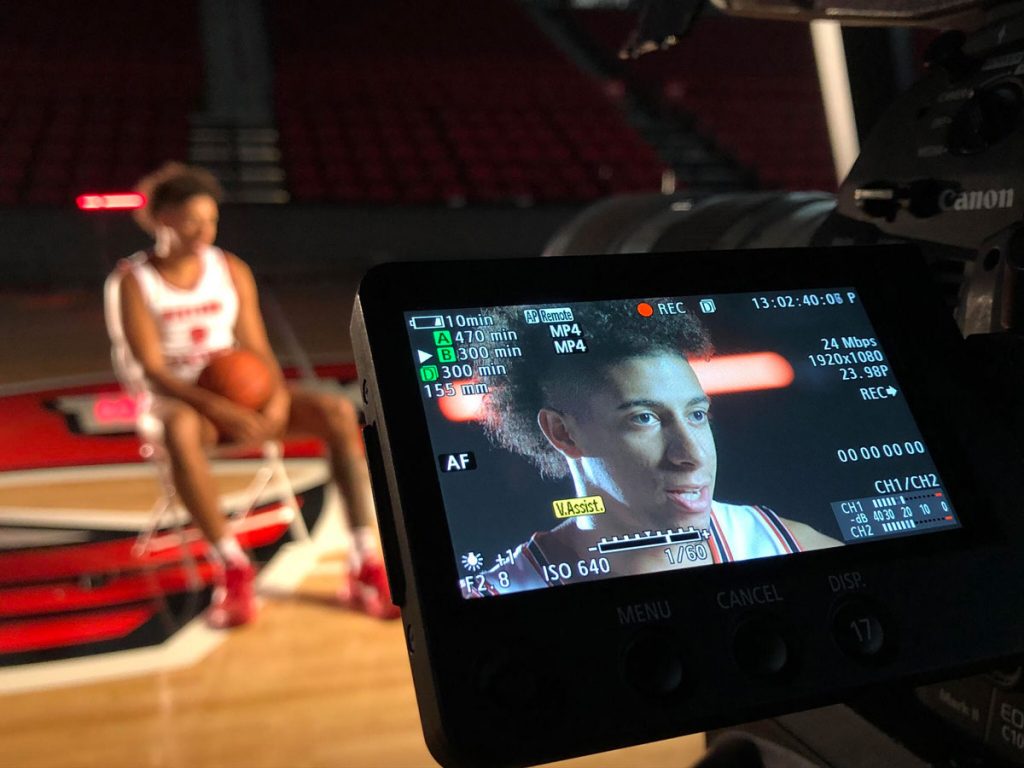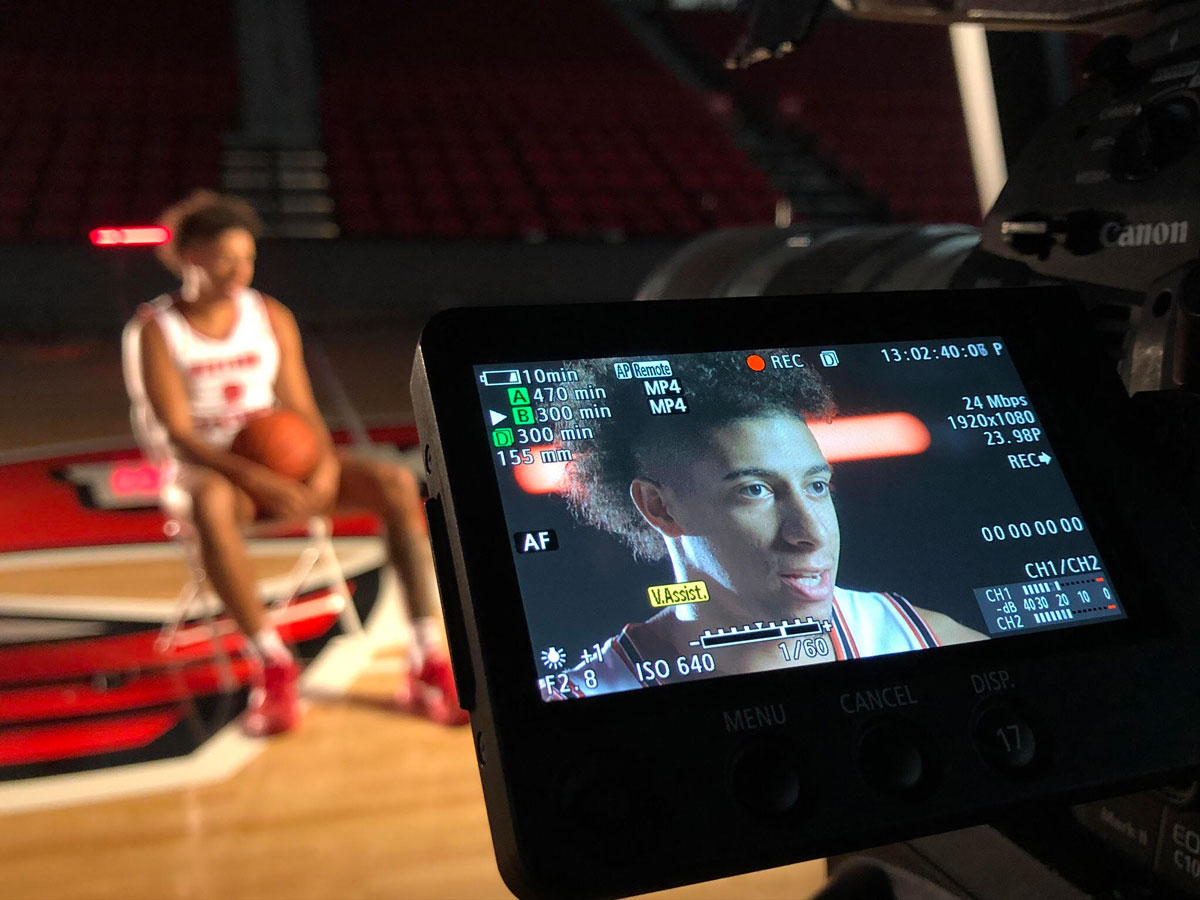 Sublime Media Group is WKU Athletics official creative video services vendor
At the beginning of 2019, Sublime Media Group's video production department was awarded the title of WKU Athletics official creative video services vendor for the next 5 years. After 4 years of working with the university, this official partnership benefits both parties moving forward due the ability to focus on the future of working together, not just planning on a yearly basis.