Cinematic Commercial Shoot for Stem Cell of East Tennessee
Indiview Media in Somerset, Kentucky, contacted Sublime Media Group about producing a cinematic commercial for Stem Cell of East Tennessee. Projects like this one take a lot of planning and scheduling. Our goal was to film the entire video in two days in Bowling Green, Kentucky. Mission accomplished.
Our casting team hired actress Tina White to play the lead role. She was absolutely perfect for the part and did an amazing job. Fida Georges, a local TV personality and actress, was cast to play the role of Doctor for the video. Fida's role included three additional informative videos for web. Her experience and professionalism made the shoot very efficient. We've worked with Fida many times and can't say enough good things about her.
Video Production with Multiple Locations
The main shoot day for this project was perfect. Everything we had planned for over two months, was executed perfectly. The weather cooperated and we had great locations. Tina White was a huge help in securing locations, she let us use her beautiful home, neighborhood and secured filming at a local golf course for this project. Tina, you're the best. Seriously.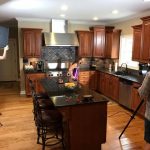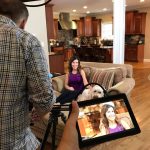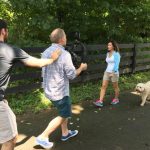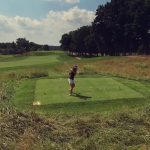 This project included a lot of fun camera setups and opportunities to use some of our favorite video production toys. Our team executed drone shots at multiple locations, underwater shots, walking/running shots with the subject, and filming with a dog in 50% of the scenes. It was a very ambitious project, especially for one day of shooting. We are extremely proud of the finished product.
Stem Cell of East Tennessee Cinematic Commercial