The Bowling Green Hot Rods are a symbol in our community. Every summer, families and friends cheer on the team at the Bowling Green Ballpark and make memories that will last a lifetime. This year, Sublime Media Group is proud to be partnering with the Bowling Green Hot Rods to bring fresh, exciting content to game day. 
Due to the fast-paced nature of pre-season preparations, our team took on the challenge of producing player intro videos, coach and player headshots, and in-game content in under a week. 
Read on to learn about the creative inspiration that drove this project, the setup, the shoot, and the home run outcome.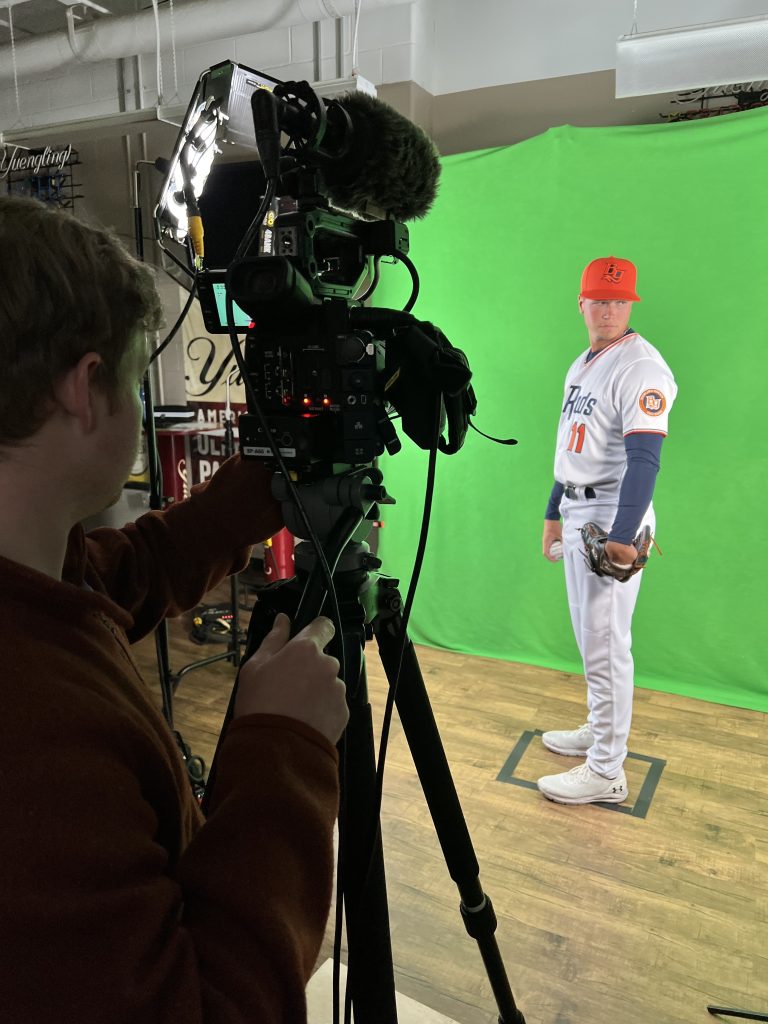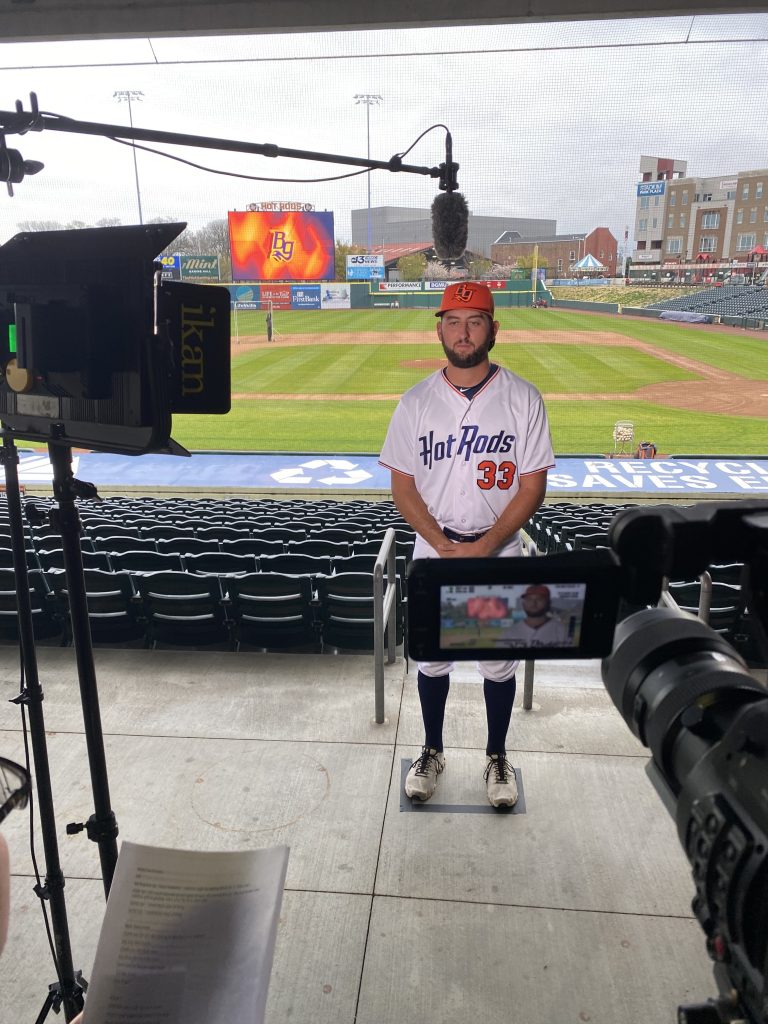 Efficiency was key on Media Day to ensure we captured all the content we needed quickly. Austin Albany, Austin Coffey, David Hosay, and Nick Johnson teamed up to man 4 setups. We made use of the green screen for headshots and player intros, shot player interviews in front of the field, and captured some in-game content inside.
For a unique touch, we set up an additional station where each player wrote their signature in Sharpie, and from that image, we were able to overlay signatures over their player intro videos.
Our first item of action was player introductions. Senior Content Producer Nick Johnson decided to lean into the Hot Rods theme by shooting players in front of a garage door. 
Utilizing the texture of the door and lighting with the team's colors using our new Nova Aperture LEDs produced an eye-catching result.
Nick's idea ended up looking incredible and we expanded it across the entirety of the campaign. Chief Creative Officer Austin Albany layered the garage texture over in-game video content. Will Kronenberger, our Graphic Artist and Marketing Strategist styled player graphics in the same fashion. Watching our team come together to produce seamless, professional branding for the Hot Rods on a deadline was so creatively fulfilling.
Keep an eye out for player intros, in-game video content, and the Sublime Media Group replay this season at the Hot Rods games! We truly love the work that we do, and it's even more special when that work supports community traditions that we enjoy so much. 
See you at the Bowling Green Ballpark!