Product video production can be very challenging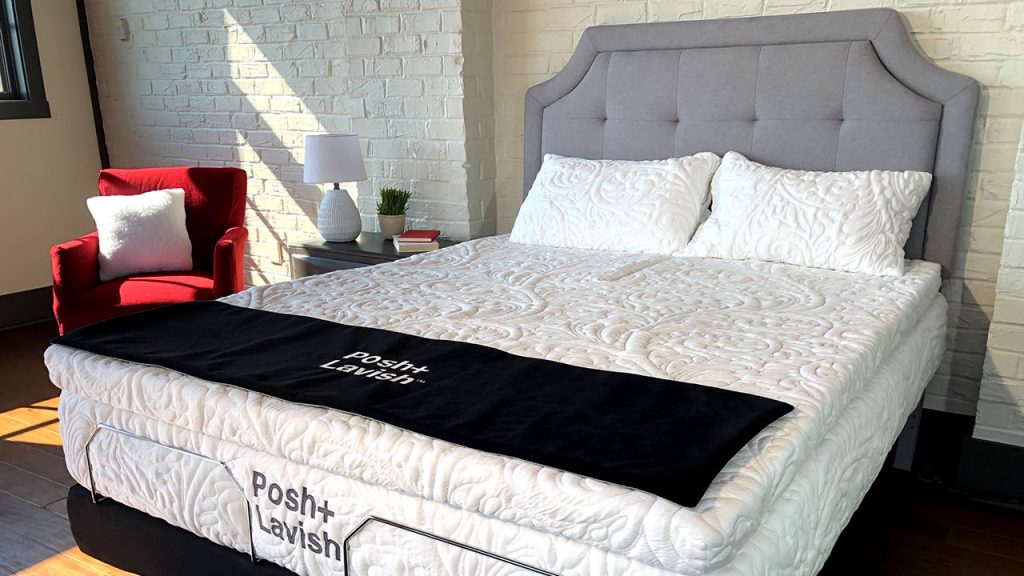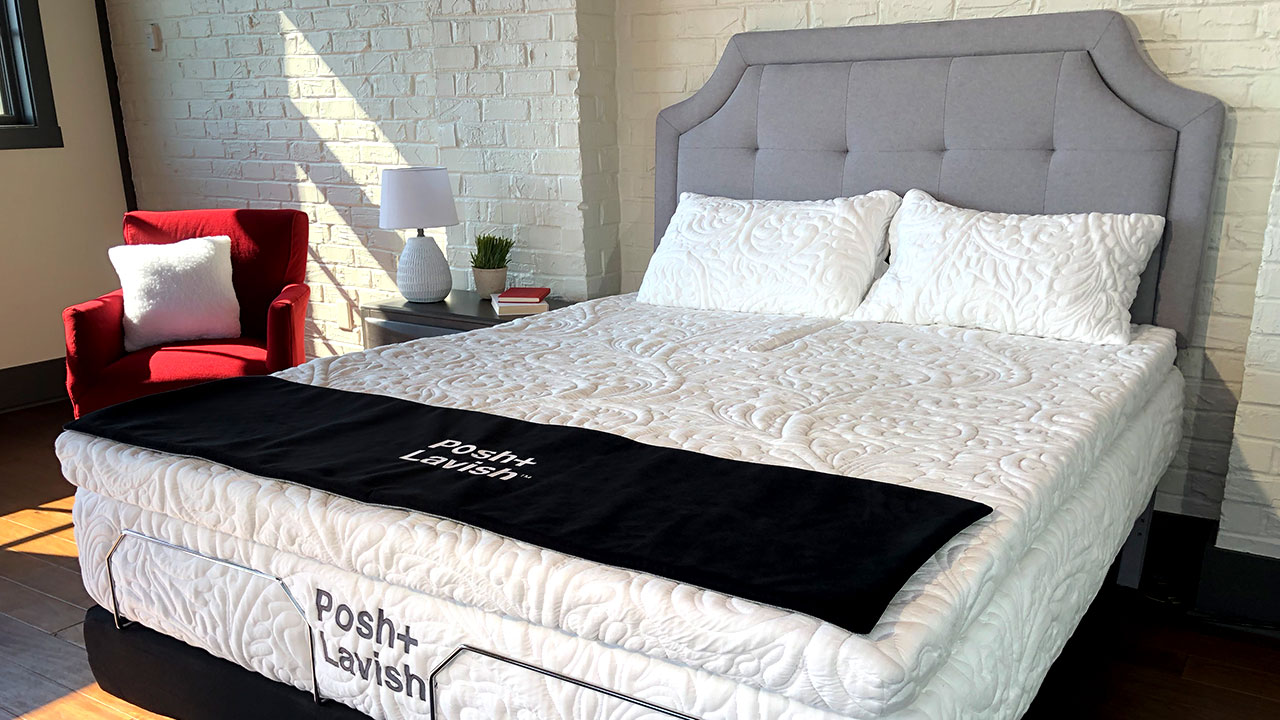 Posh + Lavish are sleep enthusiasts. They believe better sleep can enhance people's lives. These mattresses are hand made from the finest, most luxurious materials available. Seriously, these beds are amazing.
Our friends at Trent Bedding in Bowling Green, KY started carrying these mattresses in 2021 and approached Sublime Media Group to produce a new commercial highlighting the true quality of this product. 
The Sublime Media Group video team scouted for the perfect location and settled on a room at Olde Stone in Bowling Green, KY. We styled the room like a loft apartment and it was the perfect setting to pair with images from Posh + Lavish that currently existed. 

The elaborate lighting setup we designed captured the essence of a beautiful morning in this loft apartment bedroom. 
When shooting video of a static product, camera moves and angles make all the difference. Your camera movement and angle can add a variety of feelings to your shot. Our team focused on slow and smooth movements to create a feeling of elegance. We also highlighted the quality of the produce with slow moving closeups.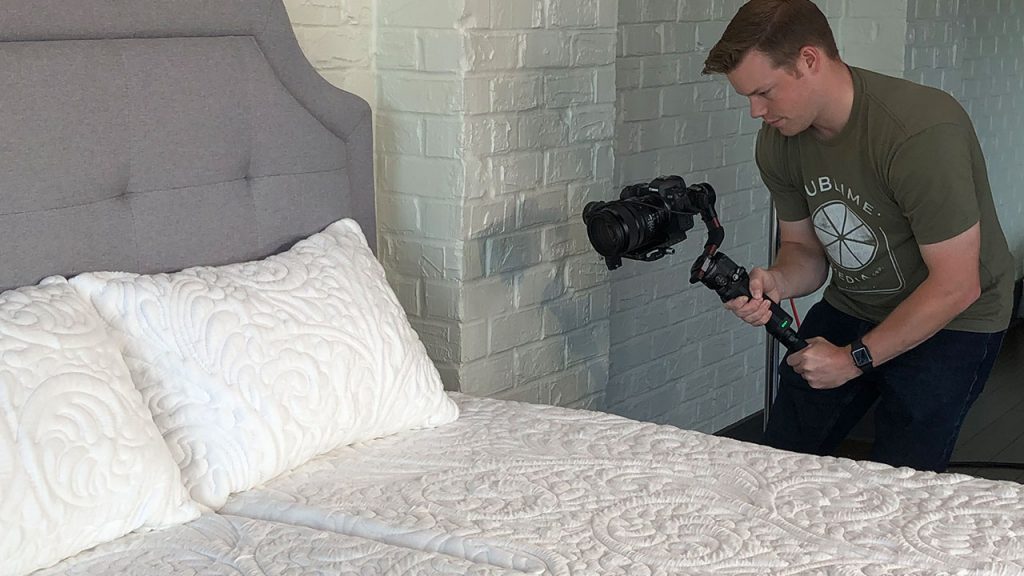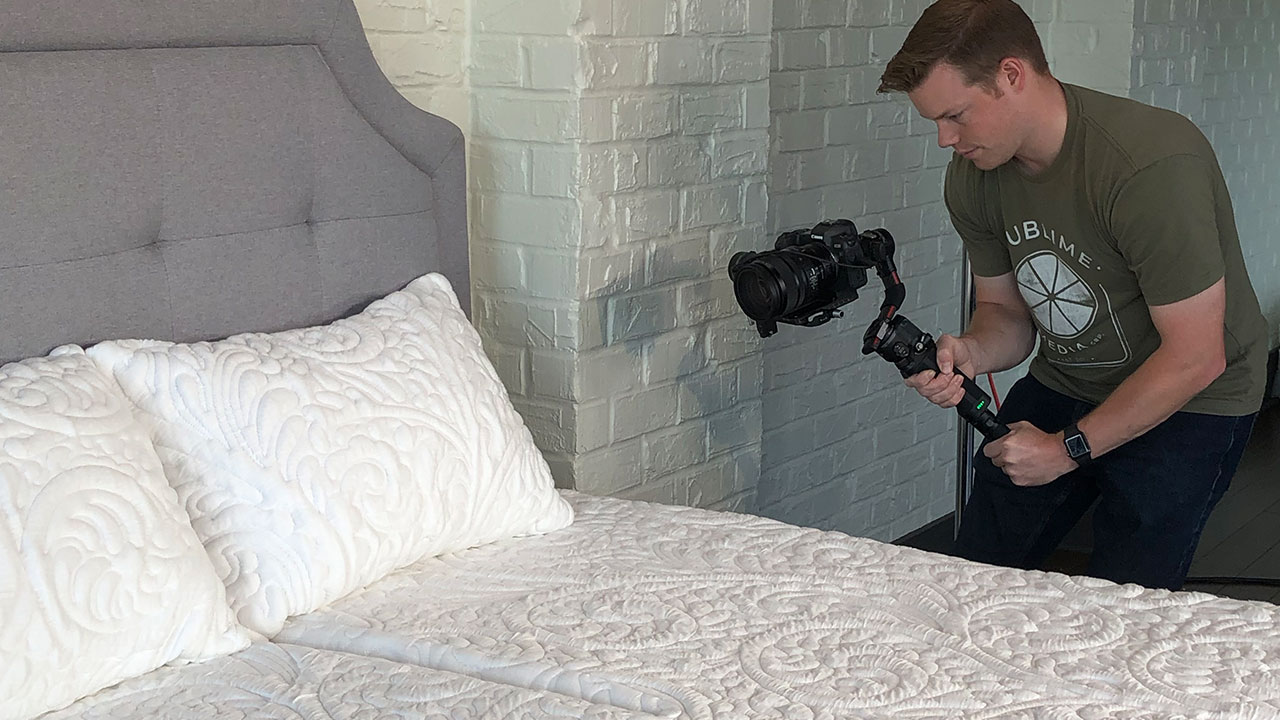 Product commercial production services
Sublime Media Group has produced a wide variety of product videos for clients. Our team has the experience to find the perfect location, shoot unforgettable video of a product, and edit a memorable ad that will convert for your business.
Enjoy the Posh + Lavish commercial we produced for Trent Bedding.